About Us
A Magical Location Located Just South of Topeka, KS
Located on 30 acres on the Water's Edge of Strowbridge Reservoir near Carbondale, KS sits Willows Bend Wedding & Event Venue. The venue is surrounded by water on 3 sides that create a peaceful and tranquil setting unlike any other venue. Many brides and grooms refer to Willows Bend as a country but elegant destination wedding.
The venue is located on family property homesteaded back in the late 1800's. There is a lot of tradition that surrounds Willows Bend and the owners Jim & Michele Shively live across the cove from the venue.
Jim & Michele love to help each bride and groom create a one of a kind wedding tailored to meet their vision and dreams. Willows Bend was created with brides & grooms to help alleviate stress associated with weddings and create an atmosphere specifically designed for weddings. When choosing Willows Bend we are as involved as you need us to be and are always reachable by phone, text or email.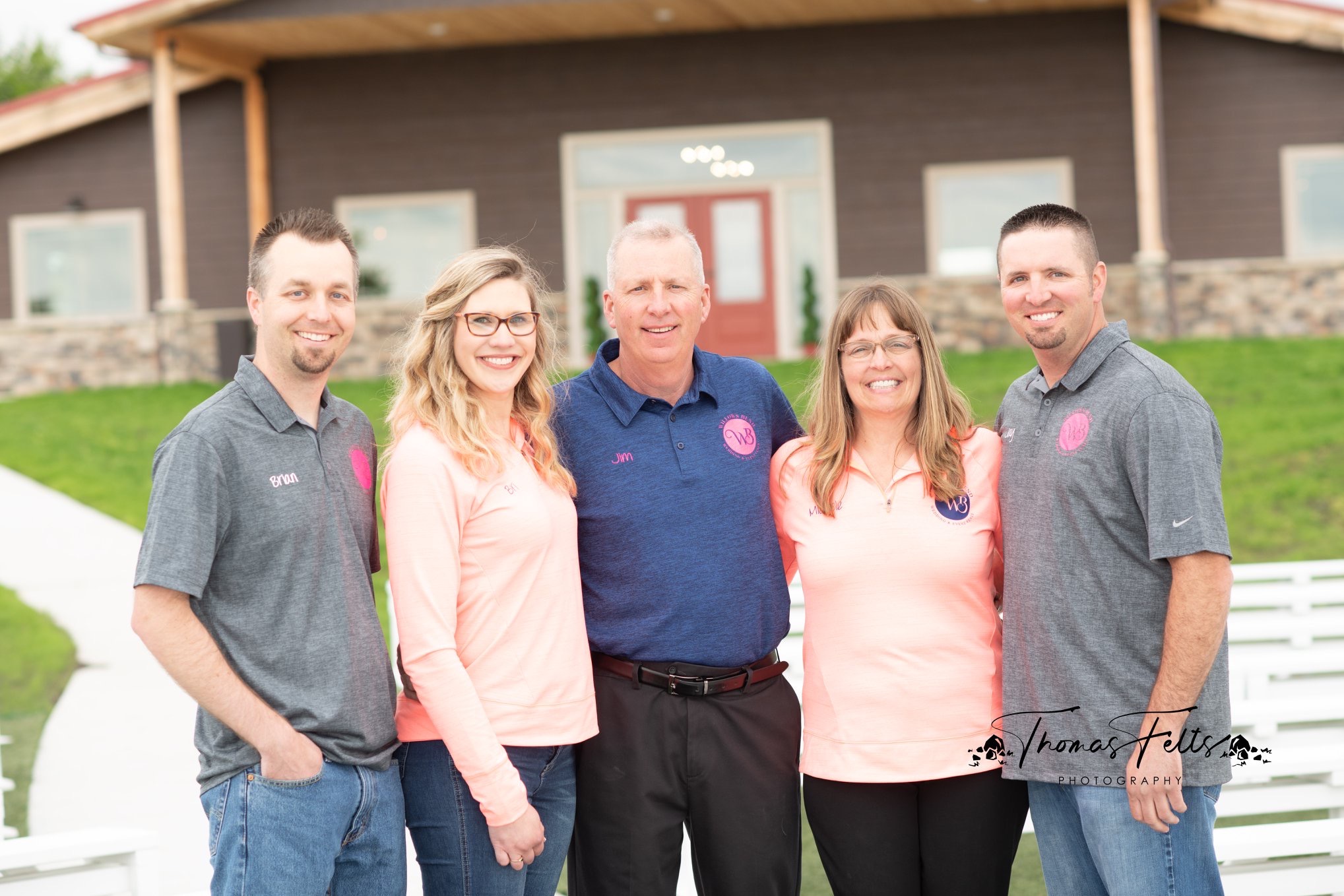 "Your Dreams begin on the waters edge at Willows Bend"
Jim & Michele, Your Hosts
Your Dream Event
Willows Bend can help brides plan their day. We have a vendor list to choose from that covers everything you would need at a wedding such as food, linens, decorations, officiants, hair & make-up, photographers as well as many others. We have hotel accommodations with a shuttle service that will bring the bride/bridesmaids out in the morning, the groom/groomsmen out in the afternoon and then guests out right before the wedding. The shuttle service will take them all back to wherever they want to go after the event. Willows Bend also recommends a wedding planner for those things a bride just can't get to or doesn't have the time for.
We have a spacious groomsmen room located downstairs and then a beautiful 800 sq ft bridal suite located upstairs which has three barber chairs at the hair and make-up station, bathroom, love seat, couch, ottoman and an elevator for those who need it. The bridal suite has a balcony that overlooks the entire seating area and it is used for the bride and grooms surprise entrance. And above the balcony is a wedding bell the bride and groom can ring after their entrance.
Downstairs the venue can comfortably seat 300 guests, leaving the center section open for dancing. The room is fully automated, from a push of a button the venue goes dark with the latest in sight and sound with the colored lights and the most modern sound system specifically designed for the room.
There is a large chandelier that catches the eye of every guest that walks into the room, creating an atmosphere of elegance blended with country.
Willows Bend
S Berryton Rd E 141st Street,
Carbondale, KS 66414

Jim & Michele Shively
(785) 633-7334 or (785) 633-7335
info@wbwed.com